Complete milk replacer for kitten with feeding accessories
Complete milk replacer specially formulated for kittens. It replaces the mother's milk. It is very well tolerated by young organisms and can be used from the first days of life. It contains essential nutrients, complete protein, vitamins and minerals to support the development of kittens. It is enriched with taurine (an essential amino acid) necessary for the proper functioning of the nervous system and vision.
Product for animals only. Store in a dry place at room temperature.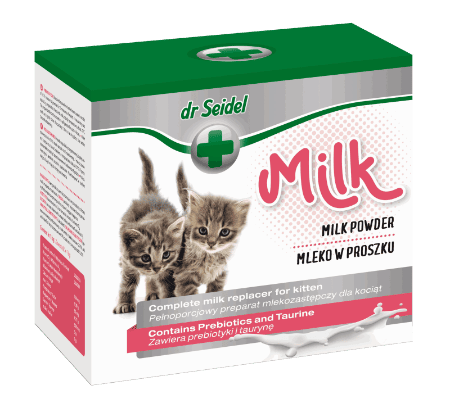 without feeding accessories