Dr Seidel snacks for increased vitality for dogs
A dog treat with dried Cannabis sativa flowers, a natural source of CBD known for its beneficial effects on the body. CBD increases the pet's vitality, and improves its immunity, physical condition and overall well-being. It also reduces the body's vulnerability to stressful situations.
Product for animals only. Store in a dry place at room temperature.
spray with chlorhexidine for dental care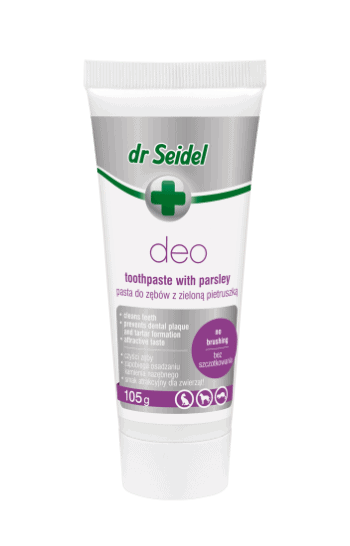 with green parsley extract